Tai Chi classes in Hurtle Sq/Tangkaira for #TreePoseForThePlanet, a new tree planting social media campaign.
LUNCHTIME TAI CHI
Tuesday September 29th 12:30-1:15
Thursday, October 1st 12:30-1:15
Come join us for a lunch break tai chi class.
All welcome. No movement experience necessary.
Tai Chi is a practice often referred to as a "moving mediation" that allows you to slow down, connect with your body and the world around you. Based on the natural world, and designed to cultivate your inner "chi" or energy, it is a nourishing practice, perfect for a lunch break.
In these classes, trained Tai Chi teacher, dancer and movement facilitator Erin Fowler will guide you through a simple tai chi practice to stretch and ground in the beautiful surrounds of Hurtle Square.
Remember the feeling of putting your feet on the earth?
Of taking moment to pause, listen and move, in nature.
Let's celebrate and reconnect with the nature around us as well as remembering what is at risk due to climate change.
#TreePoseForThePlanet
These classes are run as part of a new social media fundraising and tree-planting campaign launching during the Nature Festival called #TreePoseForThePlanet by The Gaia Movement.
Kicking off during the Nature Festival, you are invited to pose & photograph yourself in the yoga "tree pose" position, and in return for every tagged #treeposefortheplanet photo upload, we will fund the planting of one tree! Trees will be planted here in SA through Trees for Life's Habitat Initiative.
Following the tai chi classes, participants will also be invited to engage in this campaign and take pictures amongst the trees in Hurtle Square.
It's as easy as that!
You can follow our progress (both the running tree planting tally and the funds raised) via our instagram page @treeposefortheplanet.
Remember to use the #treeposefortheplanet hashtag to make your post count towards the planting of a tree.
"New quantitative evaluation shows [forest] restoration isn't just one of our climate change solutions, it is overwhelmingly the top one," - Prof Tom Crowther, ETH Zürich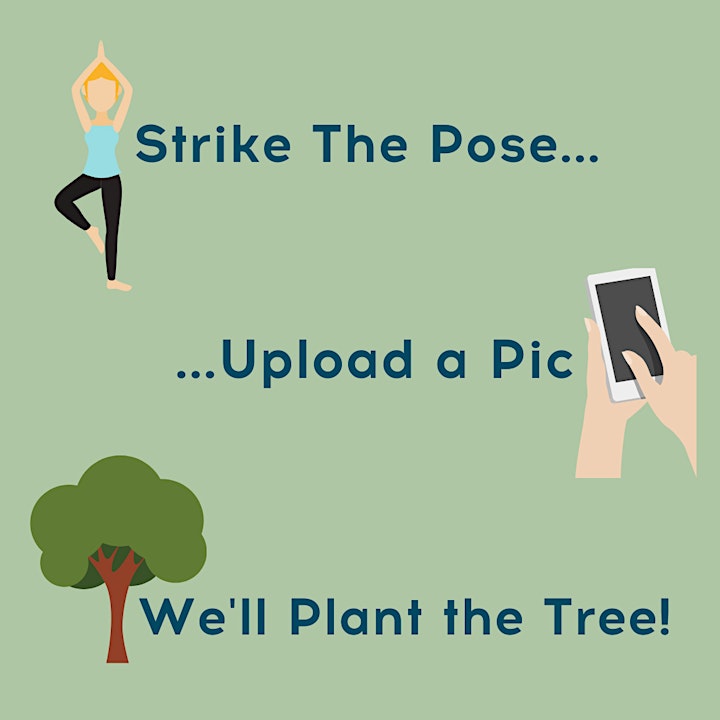 DONATE A TREE
You can also donate to the #treeposefortheplanet fund to support further tree planting activities.
Donations to #treeposefortheplanet can currently be made via our GoFundMe page HERE or by booking a ticket for the tai chi class here. All and any donation amounts welcome.
$5 = 1 tree
$20 = 4 trees (a family of 4)
$100+ = a forest!